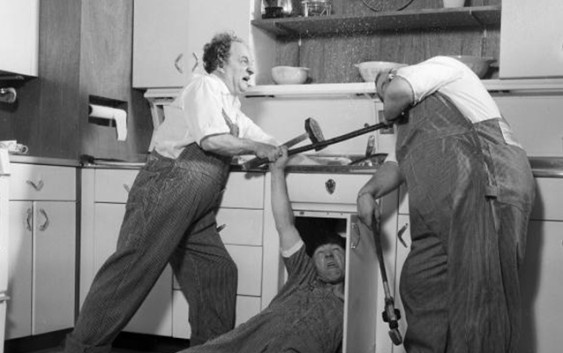 Going the DIY route when you're having plumbing issues is tempting, but sometimes the DIY choice is not always the best or most cost-effective choice. One mistake can cost a homeowner thousands of dollars. Hiring a licensed plumber can help homeowners save money and heartache when it comes to plumbing projects.
Here are five reasons why hiring a licensed plumber is the better choice when it comes to making plumbing repairs:
This one should be a no-brainer – Experience. Hiring a licensed plumber who has years of experience can save you time, money, and your plumbing. A licensed plumber can diagnose the problem and has the tools and knowledge to repair any plumbing repairs in your home.
Speaking of equipment – A licensed plumber will have all of the necessary equipment needed to repair your plumbing issues. Saving you the cost of having to purchase the equipment and time.
Time – Unclogging a toilet or shower takes time. Time is something that most homeowners don't have. A licensed plumber can get the job done quickly.
Formal Training – We wear many hats as a homeowner, but we aren't professionally trained in most of them. A professional plumber has formal and up-to-date training to help them solve problems quickly and with the correct equipment.
Understanding local codes and requirements – Most local governments have rules and regulations governing what is required for safe plumbing in your home or business. Licensed plumbers stay informed of current code regulations and can help you avoid potential legal issues later.
Hiring a licensed plumber is not only a time-saver, but a licensed plumber can also end up saving you thousands of dollars in property damage.